Choosy PacifiKids Choose Pacifica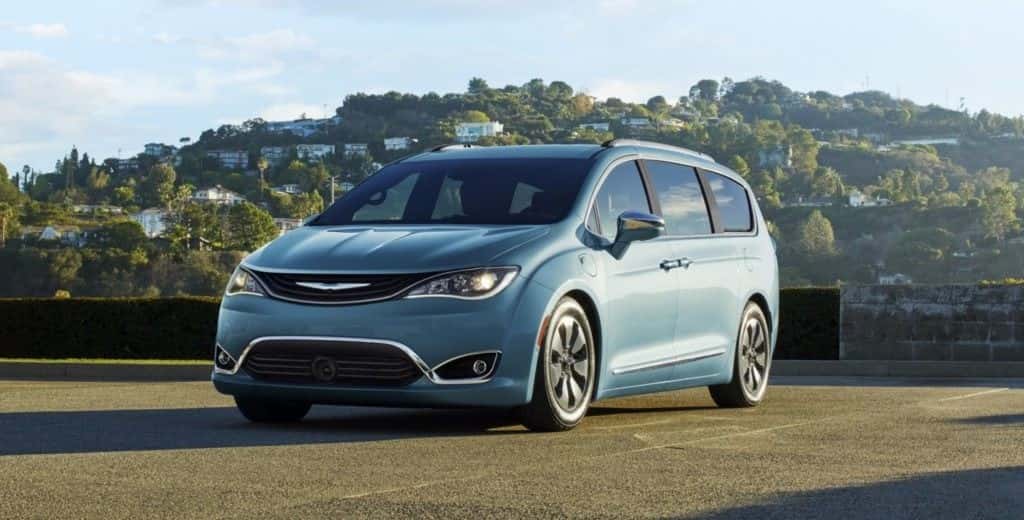 While the parents make the final decision, you probably want your kids to be happy about the family minivan, too, right? After all, they spend plenty of time in it, being transported here, there and everywhere.
As such, you'll be happy to know that "Choosy PacifiKids Choose Pacifica."
Why?
Maybe it's the spaciousness. Every passenger has plenty of space, complete with acres of leg-room.
Or, maybe it's the ability to get in and out quickly? The "Easy Tilt" third-row access makes seat adjustments a snap. You simply pull the lever to move the second-row seat forward. Even a child could do it.
It also might be because of the "Are We There Yet?" app for kids in the rear seat. This includes a computer display with games, such as checkers, tic-tac-toe, bingo and the license plate game.
In the end, your kids may never want to leave the family minivan. The Pacifica is the first choice for many discerning rug-rats.