When it Comes to Backseat Entertainment, the 2017 Pacifica Takes the Cake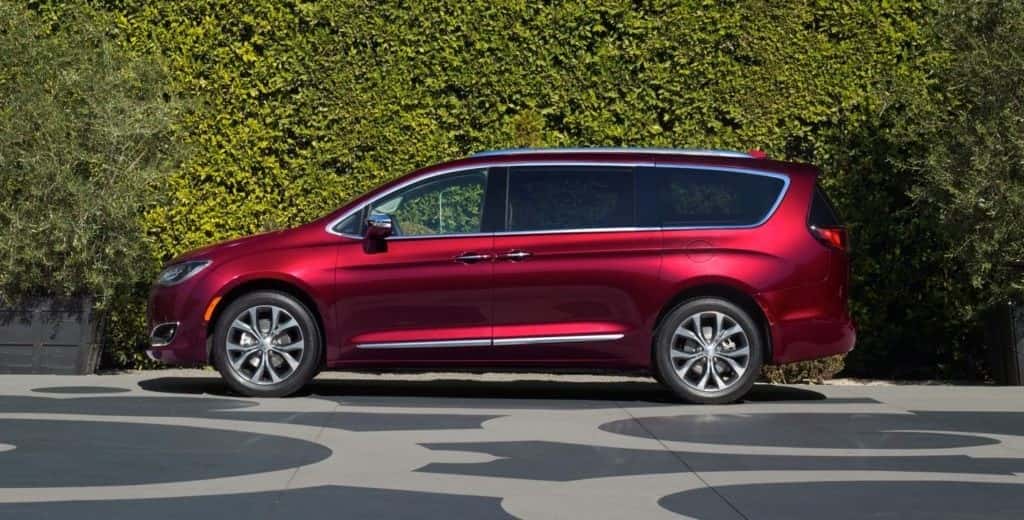 It's safe to say that advancements in technology over the course of the past decade or so have greatly impacted the world in which we live – in both positive and negative ways. On the one hand, technology, and social media specifically, has afforded us the unprecedented ease of connecting and communicating with others across the globe.
Parents will also attest to the fact that handheld devices such as smartphones and tablets can be an absolute lifesaver when it comes to traveling with the littles ones in tow. Sure, too much "screen time" is never a great idea, but keeping the kids occupied with games, movies, and audio books on those long drives sure can make all the difference.
…That is, until you need your phone or tablet back to make a call or look up directions. That's why the all-new 2017 Chrysler Pacifica with UConnect® Theater. Check out the comical commercial below featuring two dads and their different approaches to keeping their kids occupied on those long rides – we think you'll agree that the rear-row entertainment technology available in the Pacifica is the clear winner.